SCHEDULED MAINTENANCE
SHOP IN TEMECULA, CA.
Are you looking for a scheduled maintenance shop in the Inland Empire? At So Cal Auto Style, we provide scheduled maintenance services for nearly all vehicle types.
Enter your information below to receive a detailed quote. We will contact you as soon as possible.

Anthony W.
"From the moment I walked in the store I received VIP treatment."
Julie M.
"We are most definitely customers for life - they stand by their products & installs."

James H.
"They are awesome! Highly professional service doing great work!"
Scheduled maintenance services.
When it comes to preventative maintenance, timing is everything. Following the manufacturer recommended maintenance plans will help you stay ahead of vehicle problems before they occur. To get the high quality customer service you expect at a fraction of the cost of a dealer service facility, trust our experienced technicians with the following scheduled maintenance services:
Top-Rated CarFax Service Center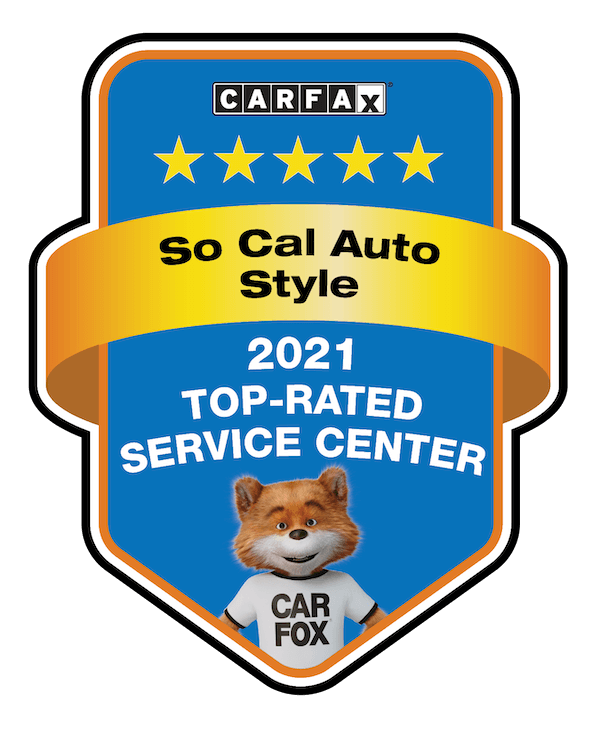 Frequently asked scheduled maintenance questions.
Looking for scheduled maintenance services? Check out these maintenance-related FAQs.
Vehicle manufacturers provide their customers and independent service facilities (such as us) with detailed maintenance intervals for their vehicles generally in 30,000 mile increments. Within these intervals, you can expect to find recommended services like filter and fluid replacements, tune-ups, tire rotations, and general parts inspections required from normal driving over time.
By staying on top of manufacturer-recommended maintenance, you can extend your vehicle's lifespan and save on costly repairs and potential breakdowns by keeping parts and systems running as they should.
Your check engine light could be on for a variety of reasons. Your vehicle could be triggering an EVAP code caused by something as simple as a loose gas cap. On the other hand, you may have a light on due to a defective sensor which could lead to further issues down the road.
If your check engine light is on, our experienced technicians will start by plugging in their vehicle scanning tools to begin their diagnosis of engine-related problems.
Depending on the year, make, & model of your vehicle, the manufacturer may recommend oil changes as often as every 3,000 miles, but many will recommend a longer interval due to advancements in oil chemistry and vehicle technology.
In many cases, you may only need an oil change every 5,000 – 8,000 miles. For more accurate oil change intervals recommended by your vehicle's manufacturer, feel free to ask our staff at the time of your oil change service or check your owner's manual.