Brake Repair Shop in Temecula, CA.
Are you looking for a brake service & repair shop in the Inland Empire? At So Cal Auto Style, our experienced staff provides fast and reliable brake services for nearly all vehicle types.
Fill out your information below for an online quote.

Anthony W.
"From the moment I walked in the store I received VIP treatment."
Julie M.
"We are most definitely customers for life - they stand by their products & installs."

James H.
"They are awesome! Highly professional service doing great work!"
Are you experiencing a squeaking noise while braking? Does your brake pedal feel overly soft or hard or perhaps even have pulsation while braking? If that's the case, it may be time for some brakes. You can trust our staff to determine the exact condition of your brakes and to help guide you through the service needed to get your vehicle braking safely again. Our brake repair services include:
Top-Rated CarFax Service Center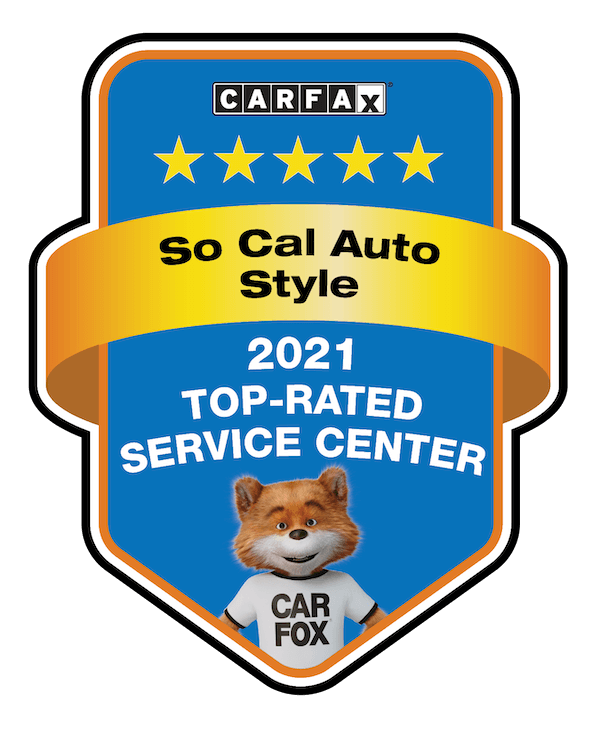 Frequently Asked Brake Repair Questions.
Wondering if your brakes need repairing or replacing? Check out these brake-related FAQs.