AIR CONDITIONING
SHOP IN TEMECULA, CA.
Are you looking for an air conditioning repair shop in the Inland Empire? At So Cal Auto Style, we provide air conditioning services for nearly all vehicle types.
Enter your information below to receive a detailed quote. We will contact you as soon as possible.

Deanna B.
"Top notch service! I will be taking all of my vehicles for any maintenance or upgrades."

Brandon R.
"These guys are solid. Great reliable work. Definitely happy with the outcome."

Cassandra T.
"Their customer service was amazing. I was in and out within an hour."
Air conditioning services.
Is your vehicle's A/C system not working properly? Perhaps it is blowing hot or little to no air at all. Save yourself time and money down the road by getting an A/C system inspection the first time you notice trouble. Trust our experienced technicians with the following car air conditioning services:
Top-Rated CarFax Service Center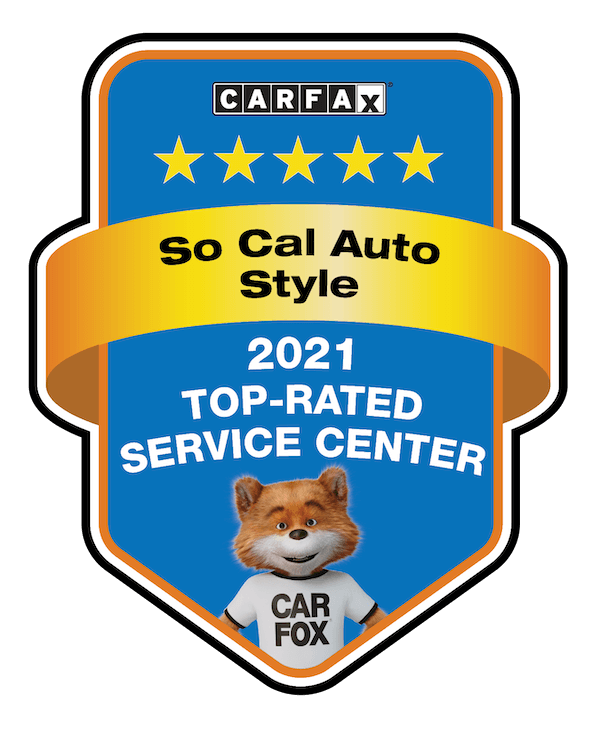 Frequently asked air conditioning questions.
Does your air conditioning system need servicing? Check out these A/C-related FAQs.
There are many signs of a vehicle in need of A/C service or repair. Your vehicle's A/C may only be blowing warm or hot air, or it may be blowing little to no air at all.
Your vehicle's A/C has a variety of components that may fail over time. To diagnose your A/C issues, our service writers will begin with a series of questions to begin diagnosing the possibility of a leak or defective components.
In most cases, A/C inspections can start with a visual inspection of all your vehicle's A/C components. We also have a technician perform an A/C temperature and controls test.
After our visual inspection is completed, if any repair or recharge is needed, one of our service advisors will go over it with you before completing any work.
Like most vehicle maintenance, you should always refer to your manufacturer's recommended maintenance schedule to determine your A/C service intervals.
A good habit would be to check your vehicle's a/c components routinely at least once per year to stay ahead of repairs on high mileage vehicles. Like we've mentioned before, if your vehicle's A/C system starts acting up, feel free to schedule an A/C system inspection.